Evotegra goes Nano
10.04.2019
We are proud to show our Stereo 3D-Reconstruction & Deep Learning Object Detection solution on the Nvidia Jetson Nano.
Technical details:
Nvidia Jetson Nano
2 x Basler acA40-uc
Resolution: 1900×1200 pixels
Power consumption including peripherals: ca. 15-18W
We achieve the following performance:
Deep Learning based object detection on one camera without visualization: 10 images per second
3D reconstruction with stereo-camera: 9 images per second
Stereo 3D-Reconstruktion with simultaneous Deep Learning based Object Detection including 3D visualization: 5 images per second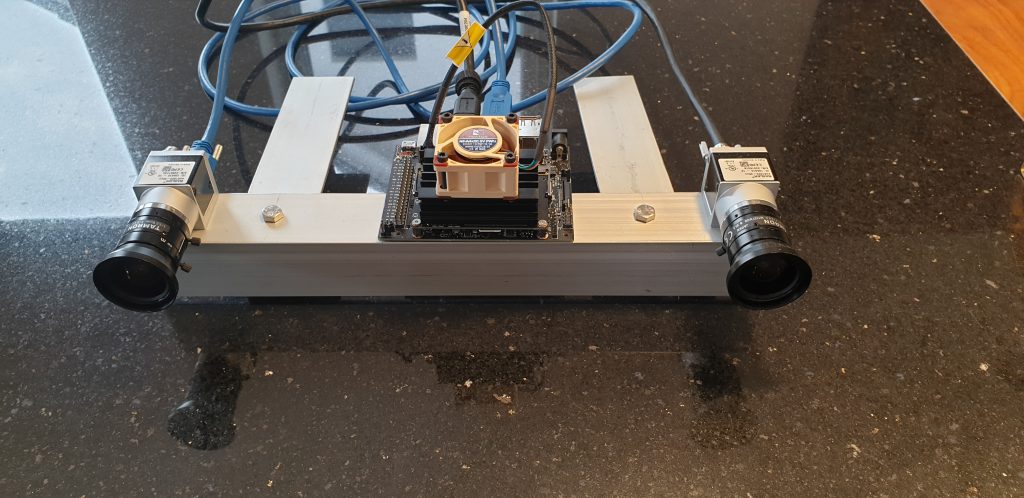 In-Car Stereovision & Deep Learning
Check out our latest in-car demo of 3D Stereo-Reconstruction and simultaneous Deep Learning Object Detection.
Some technical facts:
Platform: Nvidia Xavier
Camera: 2x Basler acA 40-uc
Resolution: 1920×1200 Pixels
Data: 20 images or 1.5GBit (180 Megabytes) per second
Power consumption: ~45W including all peripherals
3D Points: 2 up to 10 Millions per second
Visualization: 3D and Object Detection