Evotegra joins NVIDIA's Inception Program
Mainz, 13-06-2019. Evotegra has joined the NVIDIA Inception program, which is designed to nurture startups revolutionizing industries with advancements in AI and data sciences.
The NVIDIA Inception program helps Evotegra to get in touch with technical expert and resources to get the best performance for our solutions.
NVIDIA's Inception program is a virtual accelerator program that helps startups during critical stages of product development, prototyping and deployment.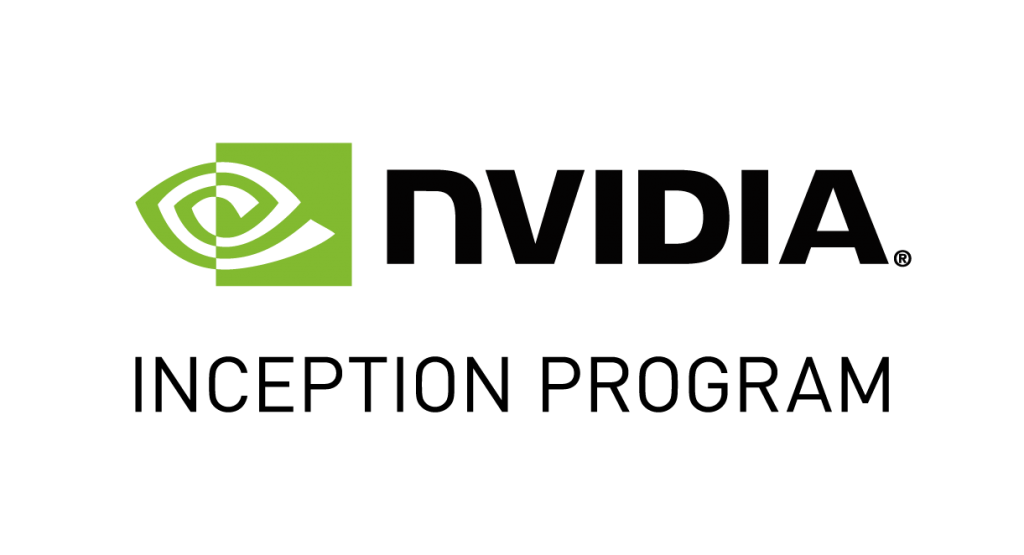 Evotegra Data Collection System announced
Evotegra GmbH is glad to announce a professional full stack in-vehicle data collection solution starting in Q3 2019. The system will include all hardware and software to collect data on the spot. The deep learning enabled system includes single or stereo camera operated by a Nvidia based embedded system with 10-50W power consumption, localization and a cloud based data collection back-end. Additional services include SLAM, path planning, actuation, highly automated data collection and labeling as well as training of custom neural networks. The system can be highly customized to fit any use case ranging from high end for automotive to large scale fleet deployment. For the low end system in high volumes the target price is less than 1000 EUR.

Download our Evotegra Stereo Camera Fact Sheet to get an impression of what you can expect from a Stereo Vision System.
Evotegra goes Nano
10.04.2019
We are proud to show our Stereo 3D-Reconstruction & Deep Learning Object Detection solution on the Nvidia Jetson Nano.
Technical details:
Nvidia Jetson Nano
2 x Basler acA40-uc
Resolution: 1900×1200 pixels
Power consumption including peripherals: ca. 15-18W
We achieve the following performance:
Deep Learning based object detection on one camera without visualization: 10 images per second
3D reconstruction with stereo-camera: 9 images per second
Stereo 3D-Reconstruktion with simultaneous Deep Learning based Object Detection including 3D visualization: 5 images per second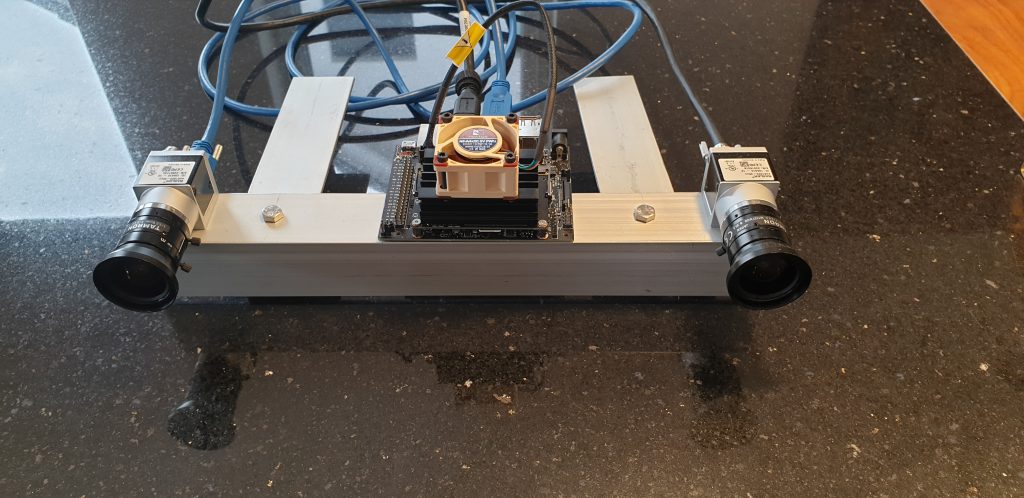 In-Car Stereovision & Deep Learning
Check out our latest in-car demo of 3D Stereo-Reconstruction and simultaneous Deep Learning Object Detection.
Some technical facts:
Platform: Nvidia Xavier
Camera: 2x Basler acA 40-uc
Resolution: 1920×1200 Pixels
Data: 20 images or 1.5GBit (180 Megabytes) per second
Power consumption: ~45W including all peripherals
3D Points: 2 up to 10 Millions per second
Visualization: 3D and Object Detection